Cardiac Patients and Dental Implants: Discover the Benefits of a Premium Clinic
If you are a cardiac patient, for example, have a pacemaker or, more generally, take specific medications, know that choosing the right dental clinic for your smile is crucial to approaching interventions with the utmost safety and care.
The Importance of a Well-Prepared Dental Clinic for Patients with Cardiopathy
If you suffer from a heart condition, it is essential to go to a dental clinic that understands your medical situation (complete medical history) and is able to provide you with a new smile with all the necessary care. An experienced and trained team is the key to ensuring your health and the success of the procedure.
Dental Clinic Abroad: Yes, but Choose a Premium One
If you are wondering whether you can turn to a dental clinic abroad despite being a patient with certain cardiac ailments, the answer is yes! Certainly if you are a cardiopathic patient, you can turn to Clinics Abroad, in which there is undoubted savings, but with one condition: you must opt for a Premium Clinic.
Why choose a Premium Clinic over a Low Cost one?
When dental surgery involves a patient with diabetes, special attention must be paid to his or her health condition.
At Gremi Clinic, we handle dental implantology in diabetic patients ensuring all the necessary precautions for complete safe interventions.
1. A Team of Specialized Professionals:
In a Premium Clinic, the team responsible for preparing and assisting the dental implant procedure is composed of several professionals, all of whom are essential, such as surgeons, anesthesiologists, assistants, and nurses. This plurality of skills ensures comprehensive and safe care. In particular, the figure of the Maxillofacial Surgeon is important in the case of patients who need to increase the volume of the mandibular or maxillary bone. These are figures with surgical skills focused on the structure of the facial bones, which is very particular and complex.
A PROCEDURE PERFORMED BY A MAXILLOFACIAL SURGEON WILL GUARANTEE A CUSTOM-DESIGNED IMPLANT IN WHICH THE RESTORED BONE WILL BE IDENTICAL TO THE ORIGINAL BONE (WITHOUT PAIN, REJECTION, AND FOR LONG-TERM DURABILITY).
2. Conscious Sedation: Less Invasive, Less Risk:
Conscious sedation is an anesthesia technique that is used in Premium Clinics because it is a much less invasive pharmacological procedure than general and local anesthesia. It has no side effects with other pharmaceuticals and is performed only by experienced professionals, reducing the risks to the patient.
INTERVENTION UNDER CONSCIOUS SEDATION IS PARTICULARLY RECOMMENDED IN PATIENTS SUFFERING FROM CARDIAC CONDITIONS BECAUSE IT PUTS THE PATIENT IN A STATE OF TRANQUILITY, IS PAIN-FREE, AND IS ADVISED IN THE PRESENCE OF CERTAIN TYPES OF MEDICATIONS.
3. Complete Medical History and Attentive Follow-up:
The assistants at a Premium Clinic gather all relevant information during the medical record stage, including necessary details regarding the patient's medication, and previous interventions undergone. A proper and thorough Clinical assessment is essential to perform safe interventions and identify subsequent pain relief treatment, if needed.
CAREFUL MONITORING OF THE PATIENT'S ENTIRE MEDICAL HISTORY AND METRICS DURING THE IMPLANTOLOGY PHASE ENSURE SAFE AND RAPID INTERVENTIONS.
4. Quality Supersedes Price:
In Low Cost Clinics, the focus is all on price at the expense of quality of care. Attractive discounts can be found, but what are offered are non-certified implants that are placed with procedures that do not comply with European standards.
HAVING A NON-QUALITY IMPLANT ACCORDING TO HASTY PROCEDURES IS DANGEROUS FOR ALL PATIENTS AND EVEN MORE SO FOR THOSE WITH OTHER DISEASES AS THEY ARE MORE FRAGILE AND EXPOSED TO GREATER RISKS
At Gremi Clinic, we say yes to saving money, without ever compromising on quality!
A Premium Clinic offers several safeguards, such as a tax receipt and implant passport, to provide patients with peace of mind and security.
THE TAX RECEIPT CERTIFIES PAYMENT FOR SERVICES AND OFFERS SECURITY AND PROTECTIONS REGARDING THE LEGALITY OF YOUR MEDICAL EXPENSES.
5. Gremi: A World of Advantages for Patients
Gremi is the Number One Premium Clinic in Tirana offering numerous advantages due to its extensive facility, which includes two Dental Clinics and an in-house laboratory for prosthetic design with specialized technicians.
In addition to a team of dedicated professionals, Gremi offers the best implants on the market and guarantees the use of certified materials with implant passports (monolithic zirconium for crowns and titanium for implants).
But the exclusive services do not end there; all our patients benefit from services such as airport transfers with private drivers and free accommodations for the patient and a companion.
Comfort and well-being are also guaranteed by a comprehensive facility that provides many exclusive spaces and services: Italian restaurant, pastry shop, ice cream shop, bakery and beauty center, for those who wish to treat themselves to a beauty pampering during their stay.
6. Explore Albania: A Weekend Between Landscapes and History.
During a weekend stay, patients can choose from several tour packages to discover beautiful Albania, with its fascinating landscapes and rich history. An enchanted treasure chest made up of many little gems: From Kruja, a historic city with its majestic castle, to Dajt Mountain near Tirana, perfect for hikers thanks to its hiking trails and views of the City and the sea, and again, the nearby bazaars of Elbasan to savor authentic local cuisine, and finally, the waterfront of Durrës, which offers the opportunity to enjoy a nice walk along the waterfront to soak up the sun and the sea.
7. Choose a Premium Beautiful and Safe Smile
If you are a patient with heart disease, request more information about our Clinic now and we will explain how we safely care for our patients to give them the smile they want at an affordable cost and with the best quality. To take away any doubts, you can also ask to speak with our patients, who will happily tell you about their journey in the Clinic and show you their final results.
Your peace of mind is our priority. Choose Gremi Premium Clinic, and put your health and smile first.
THIS IS NOT US TALKING BUT OUR ENGLISH PATIENTS WHO HAVE SAID GOODBYE TO PERIODONTITIS AND REGAINED THEIR SMILES IN GREMI CLINIC
Our experience is well established thanks to 15 years of activity and more than 13 thousand satisfied patients. In our facility, you will find in-house laboratory, Dental Clinics, Digital Design space, state-of-the-art equipment and the best surgeons and anesthesiologists.
Thanks to the experience of professional surgeons who also specialized in maxillofacial surgery, Gremi Clinic is ready to deal safely with even the most severe cases of periodontitis.
WITH GREMI CLINIC YOU GET A 360° EXPERIENCE WITH ALL THE SERVICES YOU NEED, INCLUDED IN THE PRICE.
Free stay for 2 people (patient + companion) 20 meters from the clinic at the Serenity Hotel owned by "Travel and Smile".
Reception at the airport upon arrival and transfer upon departure.
Assistance in English in the clinic and in free time for the entire duration of the treatment.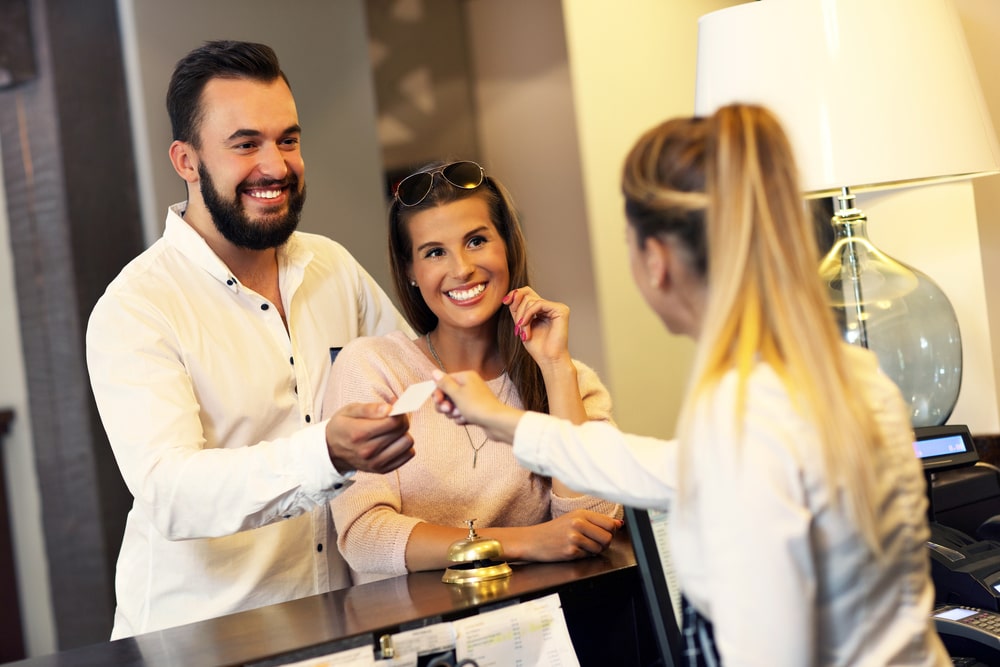 WITH GREMI CLINIC YOU GET A 360° EXPERIENCE WITH ALL THE SERVICES YOU NEED, INCLUDED IN THE PRICE.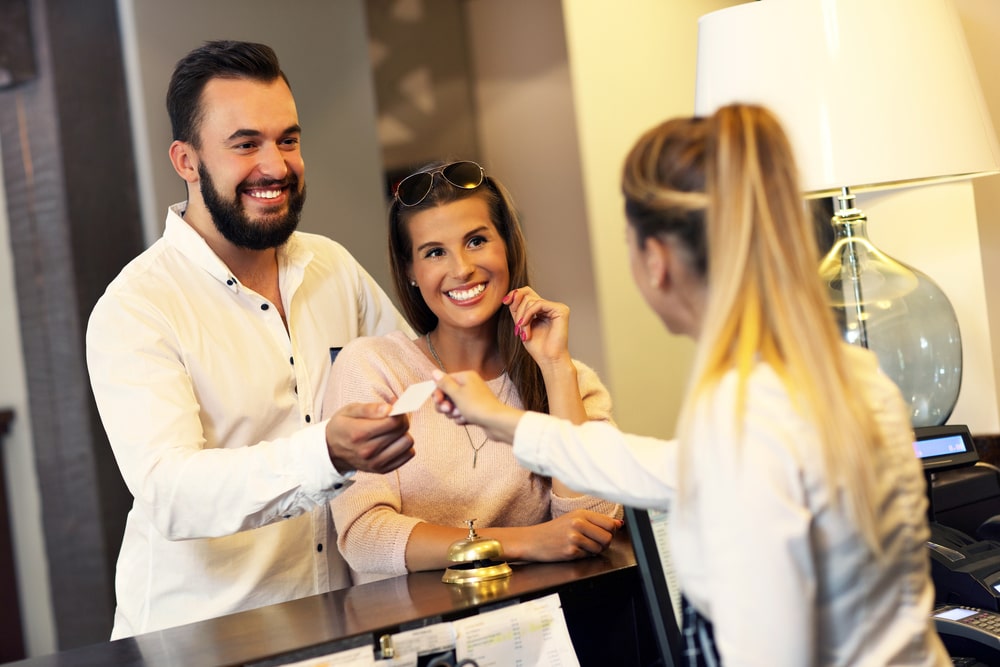 Free stay for 2 people (patient + companion) 20 meters from the clinic at the Serenity Hotel owned by "Travel and Smile".
Reception at the airport upon arrival and transfer upon departure.
Assistance in English in the clinic and in free time for the entire duration of the treatment.