Dental tourism-Services included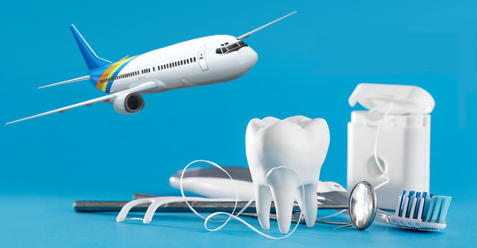 Dental tourism with Travel and Smile: the medical excellence 1 hour flight from Italy, free stay for 2 people and personalized tourist services.
Do you want to save on high quality dental treatments and in the same time to have a free vacation?
Us of Travel and Smile we offer a free stay for 2 persons: stay at a 3 star hotel only 30 meters away from the clinic and other free services: transport from the airport and assistance in English for the whole duration of the treatments.
.
Find out the advantages of the dental tourism
Other than profiting from high quality dental treatments and saving 50% in rapport with Italy, you could profit in the free time between interventions to have a vacations. Our guides will guide you to discover Tirana and the most beautiful places in Albania, offering you all the free assistance you need:
Assistance before the trip: you will never be left alone! We will assist you before the trip, helping you find and book the cheapest flight.
 Transfer from the airport upon arrival and departure: when you arrive at the airport you will find a guide waiting for you.
Continuous assistance in English from 9:00 to 21:00: the guide will be at your disposition from 9:00 until 21:00, to help you solve any problem during your stay and be your tour guide to discover Tirana and the most beautiful places in Albania.
Direct contact 24h: do you have an urgency? No problem! Our guide will leave you his phone number and you can contact him at any time of day or night.
Find the smile while relaxing with the dental tourism.
The guides of Travel and Smile will give you all the information and the advices that you need, so you can enjoy your stay a Tirana.
Result? You will be able to move with ease through the streets of the city and discover the best restaurants, pubs, discos and entertainment and the most beautiful places in Albania.
Choose the dental tourism today!
Send us an email or contact us on Facebook or call us at our toll-free number. We will follow you step by step, advising you on the best airlines and any other information you need to reach Tirana without stress and saving a lot of money.