Gremi Clinic - The Premium Dental Clinic for a Perfect Smile
Gremi Clinic is the number one dental clinic, known for being a leader in the field of precision implant dentistry. What makes us unique? A "premium" facility that offers a range of benefits those "low cost" dental clinics cannot match.
Staff of Experienced Maxillofacial Surgeons:
Our professionals are surgeons who are specialized in bone reconstruction, grafting and augmentation. Through the modern techniques of maxillofacial surgery, it is, in fact, possible to recreate the necessary bone volume to ensure safe and long-lasting implants.
The surgeons at Gremi Clinic also work in the hospital setting; they are particularly suitable professionals for complex implant operations or on patients with conditions such as periodontitis, diabetes or heart problems. Compared to the classic figure of the dentist, they are experts in delicate incisional surgeries involving the bones of the maxilla and the mandible, which in themselves are anatomically complex.
Conscious SEDATION for a Painless Experience:
Gremi Dental Clinic provides patients with procedures under conscious sedation, a form of anesthesia that ensures a pain-free and relaxing experience. This technique is highly recommended especially for those who are scared of the dentist or who, simply, want to avoid feeling uncomfortable during treatment.
This service is not available in all dental clinics because of the higher cost of the medications used and the anesthesiologists who are employed. It is currently the best possible form of sedation, as it has no contraindications for the patient.
Comprehensive Assistance and Experienced Staff:
We offer an in-depth medical history and a team of experienced nurses, physician assistants, and hygienists present at every stage of the treatment pathway, including follow-ups, to ensure comprehensive and continuous care.
Among the differences between a Premium Clinic and a Low Cost Clinic, accuracy with the patient is followed from the medical record stage: important to take into account the patient's clinical background, to the post-surgery stage: which requires routine checkups (included in the cost of care) that are critical to preserving a beautiful, healthy smile.
Transparency, Security and Tax Deduction: Tax Receipt and Implant Passport:
At Gremi Clinic, you do not go home empty-handed. Our tax receipt guarantees that the procedures were performed in accordance with current administrative regulations and sanitation protocols. This is an important safeguard for the patient, who will also be able to bring you the cost of the expenses incurred as a deduction on his or her tax return. The implant passport also certifies the origin of the materials and the type of the implants used, ensuring transparency and quality.
Many Low Cost Clinics promise exclusive discounts in exchange for "off the books" payment. This is a very unfair practice both from a deontological point of view and, above all, towards the patient who, without a tax receipt, will find himself without the protections and guarantees.
In-house Laboratory for Custom-made Prostheses:
Thanks to our in-house laboratory, which is dedicated to the digital design and manufacture of the custom prosthesis, we guarantee personalized, high-quality results.
Unlike most dental clinics, Gremi Clinic has an in-house laboratory for prosthesis design. Not having to use third party, external laboratories allows us to create high-quality products designed to the patient's exact requirements.
Exclusive Services for a Comfortable Stay: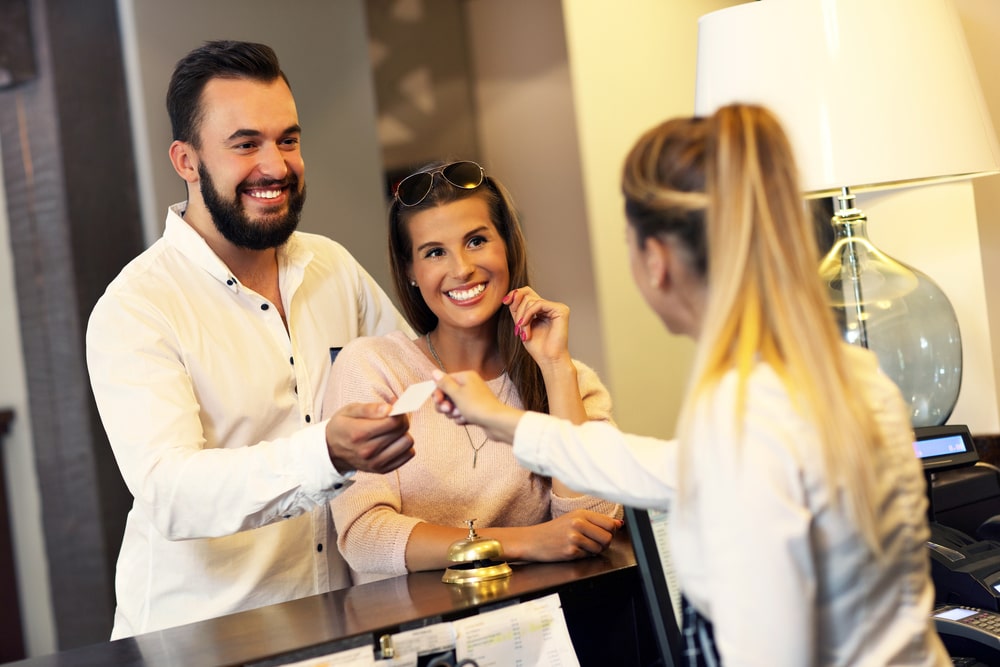 In addition to providing qualified health professionals and excellent materials, we take care of our patients by providing them with many services included in the cost of the quote, including:
Overnight accommodations in our own hotels,
Round-trip transportation to Tirana's airport with private drivers,
Albanian SIM card
Assistance in the English language
A bar, restaurant, bakery and ice cream shop for a pleasant stay including culinary delights
An aesthetic medicine center for beauty treatments at discounted prices for our patients and their companions.
Discover the Beauty of Albania with Unforgettable Trips:
During a weekend stay, patients can choose from several tour packages to discover the beautiful Albania, with its fascinating landscapes and rich history.
An enchanted treasure chest made up of many little gems: From Kruja, a historic city with its majestic castle, to Dajt Mountain, near Tirana, perfect for hikers thanks to its hiking trails and views of the City and the sea, and again, the nearby bazaars of Elbasan to savor authentic local cuisine, and finally, the Durres waterfront that offers the opportunity to enjoy a nice walk along the waterfront to soak up the sun and the sea.
THIS IS NOT US TALKING BUT OUR ENGLISH PATIENTS WHO HAVE SAID GOODBYE TO PERIODONTITIS AND REGAINED THEIR SMILES IN GREMI CLINIC
Our experience is well established through 15 years of practice and over 13 thousand satisfied patients. In our facility, you will find: in-house laboratory, Dental Clinics, Digital Design space, state-of-the-art equipment and the best surgeons and anesthesiologists.
Thanks to the experience of professional surgeons who are also specialized in maxillofacial surgery, Gremi Clinic is ready to deal safely with even the most acute cases of periodontitis.
Your smile is our priority, and we are here to offer you the best dental treatment possible.
Visit us and find out why Gremi Clinic is considered the premium dental clinic of choice internationally!
Contact us for assistance or, if you prefer, ask to speak with one of our patients to hear the story of their smile.