Dentists in Albania: Low Cost Dental Tourism?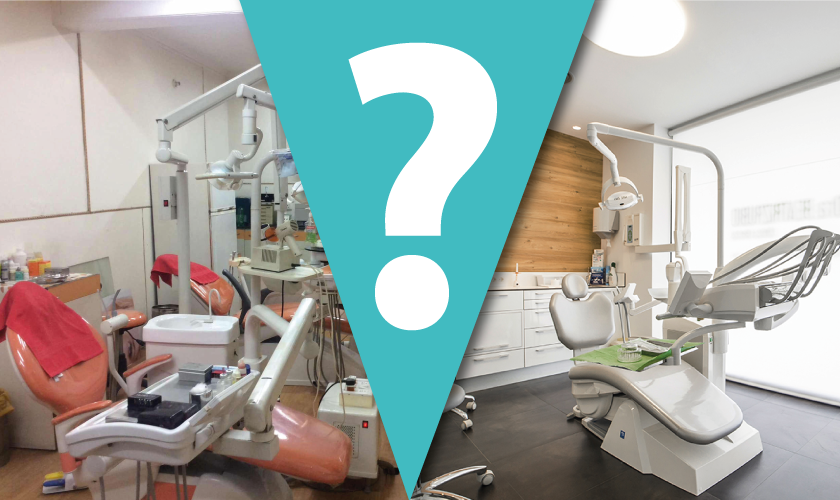 For years many foreign dental clinics have been promoting their dental services through a form called "dental tourism".
The term 'dental tourism' is not entirely wrong: it means the union between dental care and a journey abroad not only to be able to reach the clinic, but also to be able to visit the country of destination.
Often, however, this expression is misleading and causes several problems for patients who allow themselves to be attracted and convinced by the excessively low prices of dental care offered.
When Dental Tourism Is Not Convenient
Saving on dental care is a fixed thought of many patients. And all the low-cost dental clinics that offer services at very low cost have played on this.
There has therefore been an increase in low-cost dental practices, which has created a real trend. The result, unfortunately, is dental treatments performed with very little service and attention to patients.
But should you save so much if you then have to turn to other dentists to solve the problems of poorly performed dental care?
How to Recognize Low Cost Dental Clinics?
If you are thinking about going abroad to treat your teeth, you need to be able to distinguish between serious dental clinics and dental clinics that do not ensure you the success on the medical treatment that you will need to take.
There are several ways to figure out whether or not you can trust a foreign clinic:
the materials used are often of low quality, and this allows clinics to lower the costs of their services;
the medical staff is not made up of professionals who have experience and excellent training behind them;
dental treatment is carried out with excessive speed;;
groups of patients departing to the clinic are organized, as if it were a normal holiday and not a journey for medical purposes.
Prices reduced to the bone must necessarily hide a number of savings where savings cannot be made (materials, doctors' qualifications, tools, etc.). As is often the case in construction: construction companies save on building materials and labour, and buildings are not in compliance and often collapse.
If you do not want to see the dental care you have received "collapse" and spend extra money to fix the problems – not to mention the consequences on your health, which may also be severe – then you need to learn to recognize a good foreign dental clinic from a low-cost foreign clinic.
Dental Tourism in Albania
Dental tourism was also born in Albania, as in various other Eastern European countries (Croatia, Hungary, etc.). There are dental clinics that even offer an 80% saving compared to the costs you would pay in Italy.
Is such a cost reduction really possible? Our ''Travel and Smile'' dental clinic cannot afford to save you 80% on dental care and for a very specific reason.
''Travel and Smile'' is not a Low-Cost Clinic
But it is a dental clinic that offers professional dental care and at lower prices compared to Italy. Here you will save up to 50% compared to what you would spend in your country.
Taxation in Albania is much easier than in Italy and this allows us to offer our dental services at cheaper prices. What is important is that we do not save on materials, tools and specialists.
The Pluses of Our Dentists and Our Dental Clinic in Albania
The ''Travel and Smile'' dental clinic provides you with different information that will make you understand that you can trust this foreign dental clinic, clearly visible and public information online:
on the website of our clinic you will be able to get to know the entire medical staff that operates there, including paramedics and employees;
our dental services offered are explained in details;
the materials used for dental care are guaranteed by European safety standards;
the instruments used are all avant-garde and our clinic makes use of the most modern and efficient technologies;
you can always communicate with staff who speak your language;
you will be assisted during all the duration of your dental treatment – and even in your free time – by an Italian-speaking guide;
you will receive a detailed quote, which also includes the entire treatment plan;
the "tourist" part of dental care is, precisely, touristy: it will be limited to your free moments and does not include, above all, caravans of patients who will flock to the clinic.
At our clinic, dental tourism includes only your free stay at the hotel (together with your companion) and a guide who will make you visit the beautiful places Tirana offers.
For everything else here we talk about dental care: about your health.
Share with your friends
[Sassy_Social_Share]
No form yet! You should add some...