The Importance of the Implant Passport and Tax Receipt: Gremi Clinic, the Quality Choice for Your Perfect Smile
If you are looking for high-quality implant dentistry services abroad, Gremi Clinic in Tirana is the one for you. Here, you will benefit from the typical savings of a foreign clinic, but with the guarantee of a five-star experience.
Our clinic distinguishes itself from "Low – Cost" Clinics by the quality of professionals and materials used, making it even better than many clinics in the UK or US, due to the possibility of investing in patient care without the high taxation costs of other tax regimes.
One of the peculiarities that make Gremi Clinic a unique option is its prominent position among premium clinics, in such a location, Tirana, where you will definitely find convenience but without the compromises on quality and attention to detail that are typical of some Clinics.
Fundamental Elements that Make Gremi Clinic Unique:
Staff of Experienced Maxillofacial Surgeons:
Our professionals are surgeons who are specialized in bone reconstruction, grafting and augmentation. Through modern maxillofacial surgery techniques, it is, in fact, possible to recreate the necessary bone volume to ensure safe and long-lasting implants.
The surgeons at Gremi Clinic also work in the hospital setting; they are professionals particularly suited for complex implant surgeries or on patients with conditions such as periodontitis, diabetes or heart problems. Compared to the classic figure of the dentist, they are experts in delicate incisional surgeries involving the bones of the mandible and maxilla, which are anatomically complex in themselves.
Conscious Sedation for a Painless Experience:
Gremi Dental Clinic provides patients with procedures under conscious sedation, a form of anesthesia that ensures a pain-free and relaxing experience. This technique is highly recommended especially for those who are scared of the dentist or who, simply, want to avoid feeling uncomfortable during treatment.
This service is not available in all dental clinics because of the higher cost of the medications used and the anesthesiologists who are employed. It is currently the best possible form of sedation, as it has no contraindications for the patient.
Comprehensive Assistance and Experienced Staff:
We offer an in-depth medical history and a team of experienced nurses, physician assistants, and hygienists present at every stage of the treatment pathway, including follow-ups, to ensure comprehensive and continuous care.
Among the differences between a Premium Clinic and a Low Cost Clinic, accuracy with the patient is followed from the medical record stage: important to take into account the patient's clinical background, to the post-surgery stage: which requires routine checkups (included in the cost of care) that are critical to preserving a beautiful, healthy smile.
The Implant Passport to Ensure Quality:
At Gremi Clinic, you do not go home empty-handed. Our tax receipt guarantees that the procedures were performed in accordance with current administrative regulations and sanitation protocols. This is an important safeguard for the patient, who will also be able to bring you the cost of the expenses incurred as a deduction on his or her tax return. The implant passport also certifies the origin of the materials and the type of the implants used, ensuring transparency and quality.
Many Low Cost Clinics promise exclusive discounts in exchange for "off the books" payment. This is a very unfair practice both from a deontological point of view and, above all, towards the patient who, without a tax receipt, will find himself without the protections and guarantees.
The Importance of the fiscal invoice:
Lack of tax receipt in foreign implant dentistry can result in serious risks for the patient. Opting for a clinic that issues a tax receipt, such as Gremi Clinic, has important advantages:
Certainty of Certified Implants: The tax receipt certifies that the procedure was performed, providing proof that certified and safe implants were used.
Certainty of Certified Installations: The tax receipt certifies that the procedure has taken place, providing proof of the utilization of certified and safe implants.
Guarantee and Patient Protections: With the tax receipt, the patient is entitled to guarantees and protections in case of routine or extraordinary maintenance.
Legal Protection: In case of disputes or issues that arise, the tax receipt provides proof of the procedure and expenses incurred, protecting the patient.
Gremi Clinic is not just a dental clinic, but also a maxi facility that has clinics, laboratories, hotels and services, all owned by our clinic.
We pride ourselves on being able to offer a complete and comfortable experience to our patients, while also providing extra services such as transportation and tour guides to discover the beauty of Albania.
Entrust your smile to Gremi Clinic, talk to our patients and find out how we can make you smile again.
Albania is a safe and fascinating destination, and with us, your smile will get back to the TOP!
Exclusive Services for a Comfortable Stay: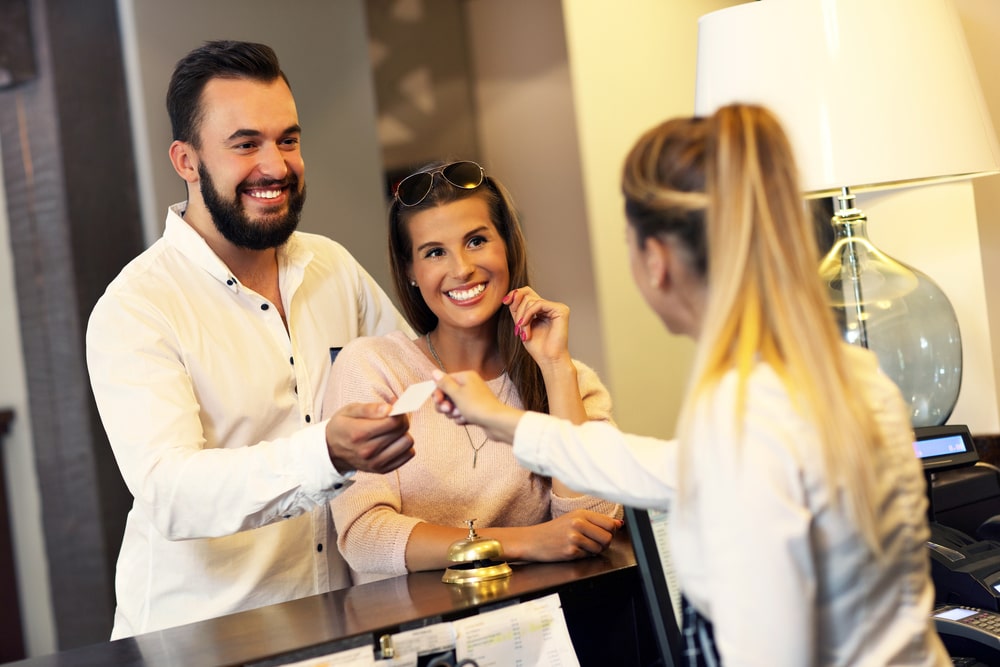 In addition to offering qualified professionals and excellent materials, we take care of our patients by providing them with many services included in the cost of the treatment, including:
Overnight accommodation in our own hotels,
Round-trip transportation to Tirana's airport with private drivers,
Albanian SIM card
Assistance in the English language
A bar, a restaurant, bakery and ice cream shop for a pleasant and even culinary stay
An aesthetic medicine center for beauty treatments at discounted prices for our patients and their companions.
Discover the Beauty of Albania with Unforgettable Trips:
During a weekend stay, patients can choose from several tour packages to discover the beautiful Albania, with its fascinating landscapes and rich history.
An enchanted treasure chest made up of many little gems: From Kruja, a historic city with its majestic castle, to Dajt Mountain, near Tirana, perfect for hikers thanks to its hiking trails and views of the City and the sea, and again, the nearby bazaars of Elbasan to savor authentic local cuisine, and finally, the Durres waterfront that offers the opportunity to enjoy a nice walk along the waterfront to soak up the sun and the sea.
THIS IS NOT US TALKING BUT OUR ENGLISH PATIENTS WHO HAVE SAID GOODBYE TO PERIODONTITIS AND REGAINED THEIR SMILES IN GREMI CLINIC
La nostra esperienza è ormai consolidata grazie a 15 anni di attività e oltre 13 mila pazienti soddisfatti. Nella nostra struttura troverai: laboratorio interno, Cliniche dentali, spazio per il Digital Design, macchinari all'avanguardia e i migliori chirurghi e anestesisti.
Grazie all'esperienza di chirurghi professionisti specializzati anche in interventi di chirurgia maxillo – facciali, Gremi Clinic è pronta ad affrontare in tutta sicurezza anche i casi di parodontite più acuta.
Il tuo sorriso è la nostra priorità, e siamo qui per proporti il miglior trattamento dentale possibile.
Vieni a trovarci e scopri il motivo per cui Gremi Clinic è considerata la clinica dentale premium di riferimento a livello internazionale!
Contattaci per ricevere assistenza o, se preferisci, chiedi di parlare con uno dei nostri pazienti per ascoltare la storia del suo sorriso.